Collaboration Process & Results
Each poet / writer I collaborated with was asked to respond to one of my existing works in the form of a poem or a piece of prose.  They were also asked to submit one of their own pieces of work for me to respond to in the form of an abstract painting.  It was fascinating and heartwarming to read the wide range of responses I received; however, when it was my turn to respond to their works  I have to admit I struggled initially.  Click here to read about the process that worked for me. To provide further insight into the process, I used Ruth Padel's poem 'Human Fire' as an example to illustrate my thought process in formulating my response.  You can either scroll to Ruth Padel's section or Click here to see how I responded to 'Human Fire'
I am so thrilled with the results so far.  I have documented each collaboration below, grouped by author, in sections containing:
One of my abstracts followed by the author's response to my work in the form of a poem / prose.
A separate poem / prose from the same author next to my response in the form of an abstract painting.
You can either scroll down through each group or click on the name of any author at the top of the page to jump directly to their respective section.
I am a Brazilian screenwriter and a script consultant, post graduated in English Literature from University of the State of Rio de Janeiro. Passionate about films, art, literature, theatre and nature where I can easily feel reinvigorated and inspired. Where I find my escape to leisure but also to creativity, to silence and to the stillness inside.
Among many of my projects, and through a feminist lens, I've written the short script THE PHOTOGRAPHER – Finalist on the London Independent Story Prize and on a few other international screenwriting contests – and the short film WINGS – Finalist at the Zaragoza Film Festival, in Spain, and  awarded a DOP at Kalaburagi International Film Festival, in India.
Poetry plays an important role in my life. A childhood memory that has been warmly kept in my heart came to life and put in print in my poem A MULHER INVISÍVEL (The Invisible Woman). It has been published and selected by a few Brazilian anthologies of emerging poets.
I currently work as a script consultant and story coach for writers.  Click here to read my Interview to the London Independent Story Prize – LISP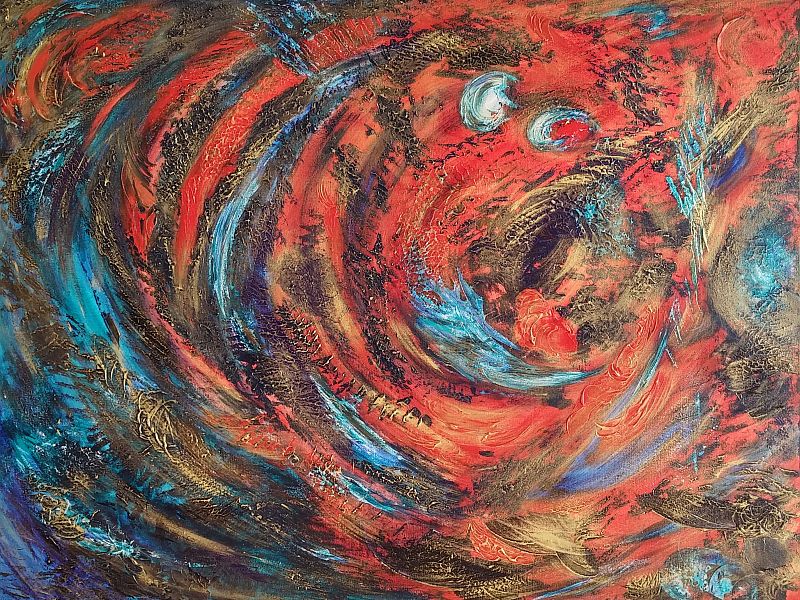 Danielle's response to 'Carmine'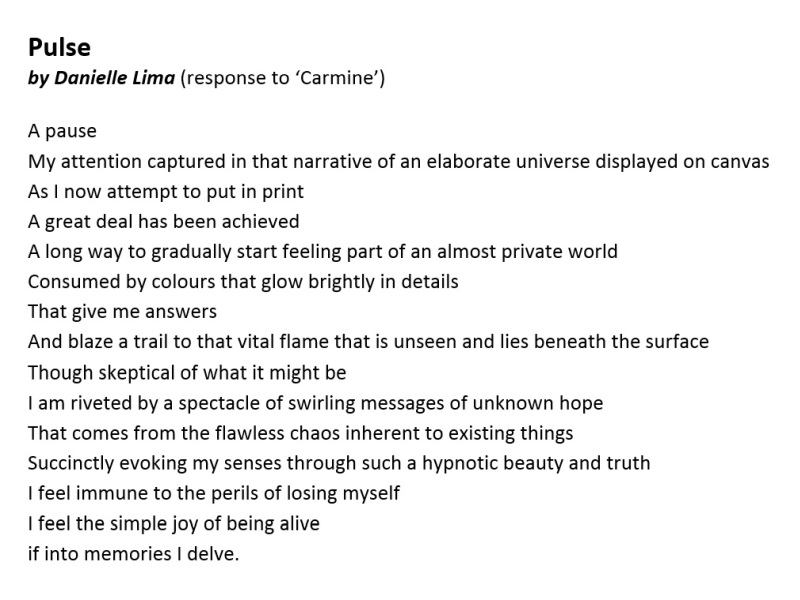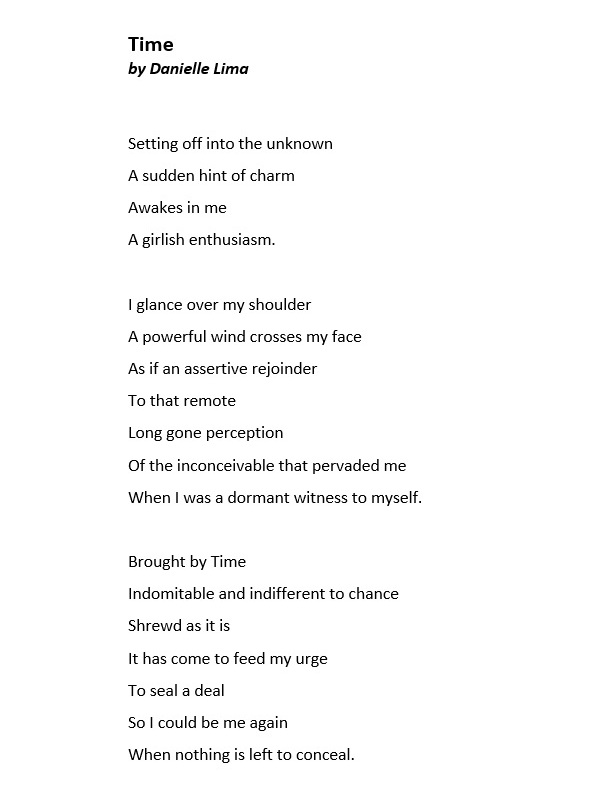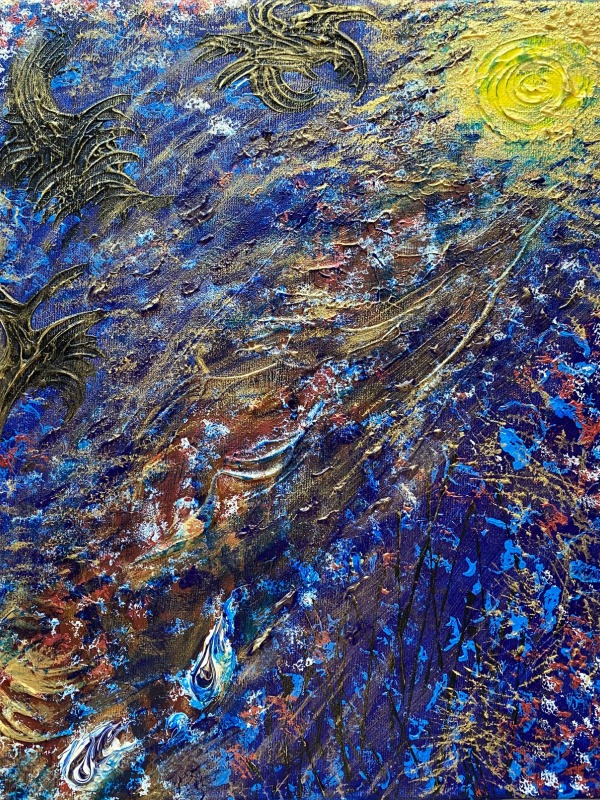 "I am a writer and visiting professor of creative technology, and formerly a university dean and pro-vice chancellor. My academic research explores the role of neural networks in learning, memory and data mining.
Writing poetry provides a meaningful 'soundtrack' to my life and I recite my poems with Londinium Trio at venues around London, such as Sienko Studio Gallery and Burgh House. I performed a series of art poems to launch exhibitions at Nolias Gallery in Southwark. I post videos of my readings and the texts on various media.
My poems tend to utilise linguistic playfulness as a means of articulating real or imagined emotional moments, memories and events.
Click here to read some my poems "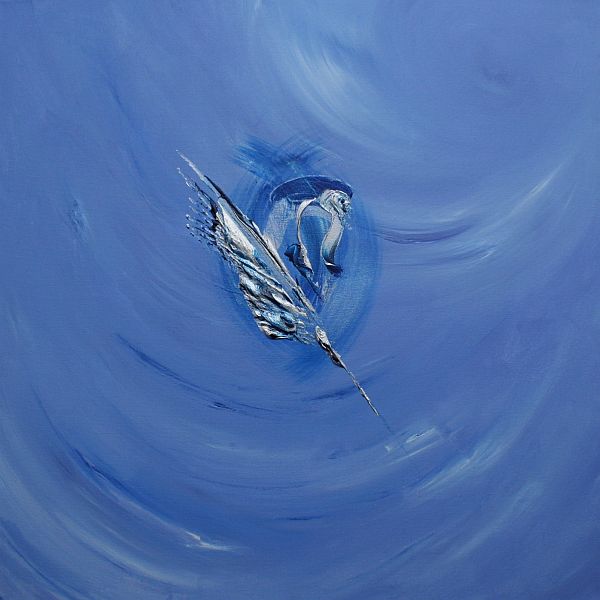 Dominic's response to 'Petra'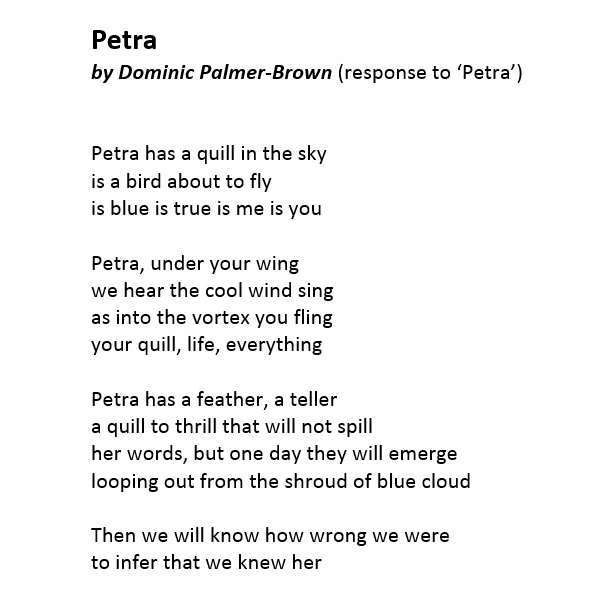 'Life is Magical' by Dominic Palmer-Brown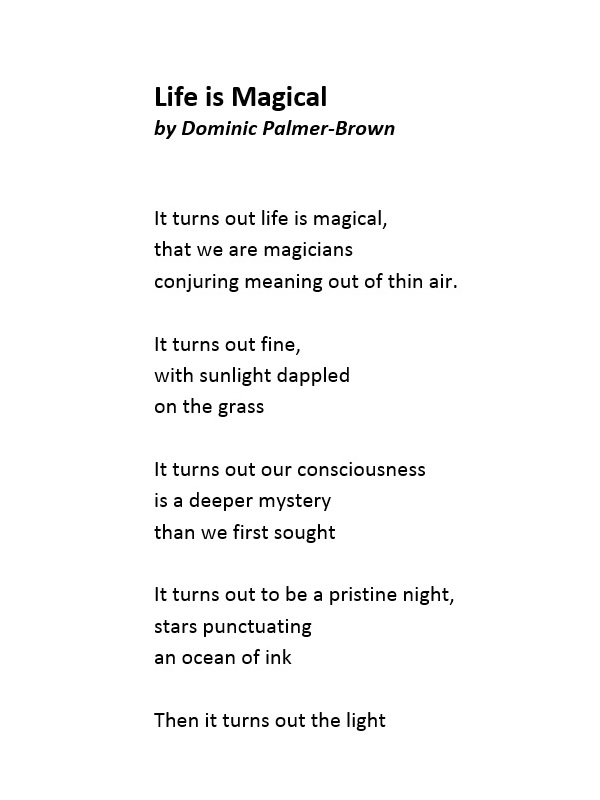 My response to 'Life is Magical'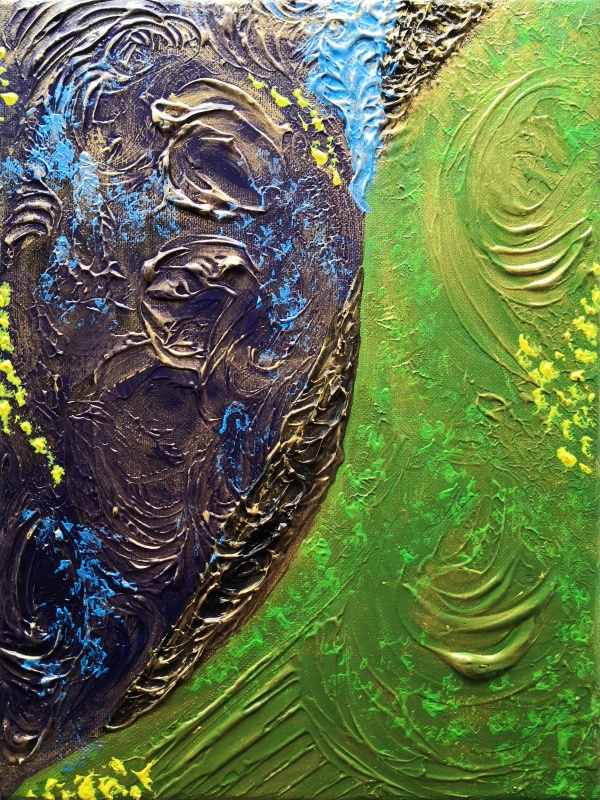 In his own words …
"Poetry has always helped me cope with problems and emotions which I may or may not understand but definitely don't know how to tackle and I guess most of us people can relate to this. My core motivation is to touch souls and help them cope with life and live it to the fullest. The world is currently (May 2020) going berserk and humanity seems to be taking a hit every day. Such times require care, support, and above all something and someone out there who can relate with you. Because no matter how different we are or whatever number of factors divide us, there are things that we all have in common, love and hope. That's it. That's what I seek and that's what I hope to spread through my writing.  If you're one of those who feel the same, feel free to read my work 🙂 "  – Sunny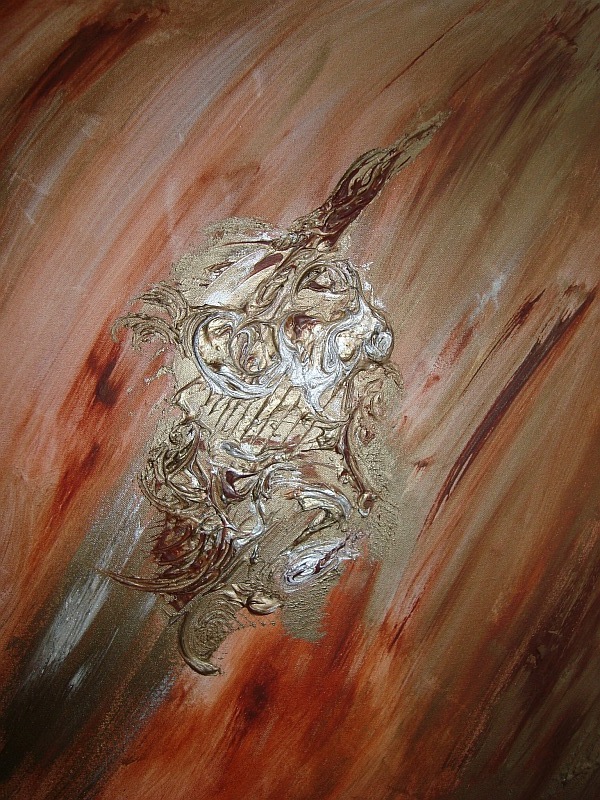 Sunny's response to 'Julius'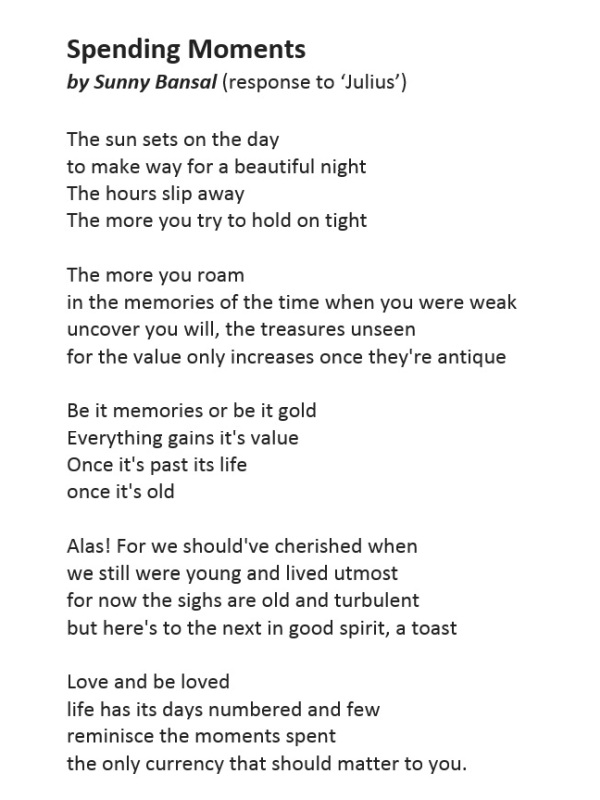 'The Old Brick Home' by Sunny Bansal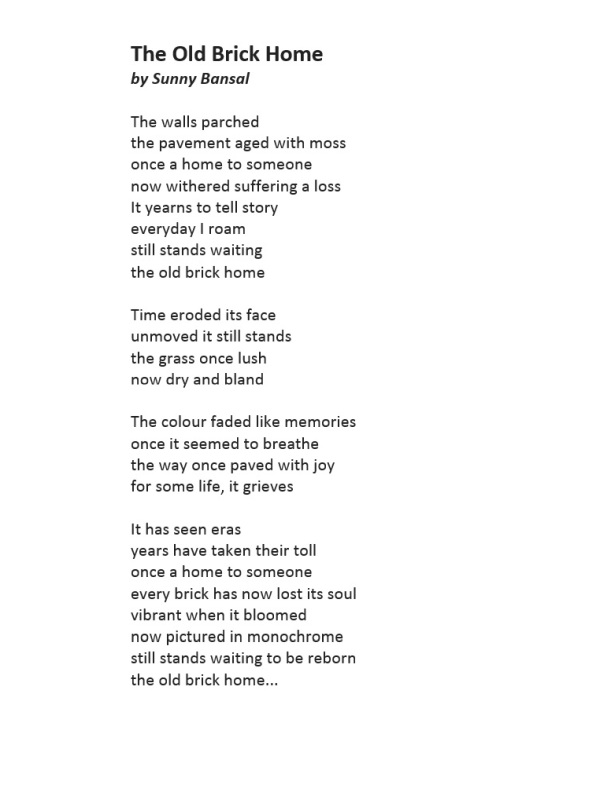 My response to 'The Old Brick Home'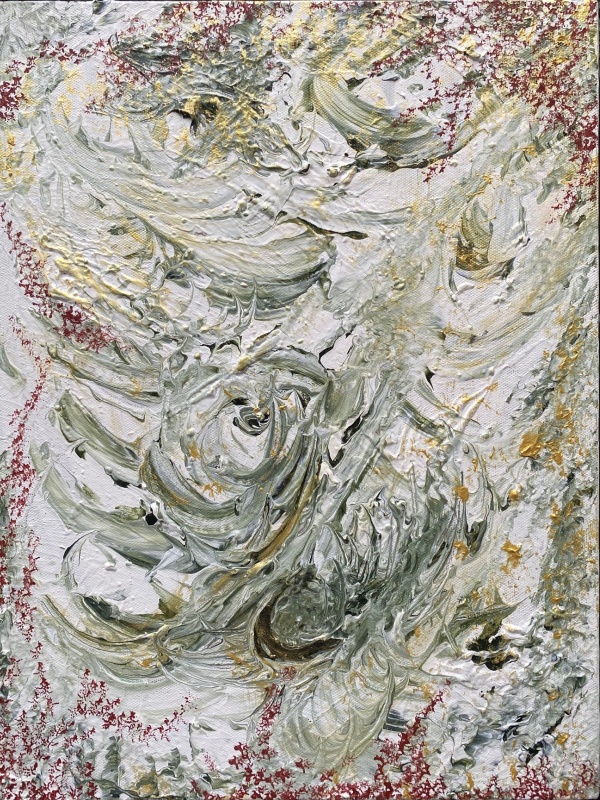 Tanaz Assefi is a London based artist who was born and raised in Iran, a land of contradictions where deserts and forests are a few miles apart.  Iranian traditions and ceremonies are intertwined with an exotic blend of symbolism and metaphoric language, which is visible in the literature and art of her land… this is Tanaz's heritage and a part of her being. As an artist, she has always been in search of a relationship between the mysterious and symbolic world of ideas and allegories which take place in mythology, poetry and dreams.  Her art is mainly based on her visual dream diaries which she's been keeping for a number of years; where she expresses her inner self, dreams, memories and reflections. She works mainly in colour as she considers colour to be the soul of life and root of all existence.  Click here to visit her website.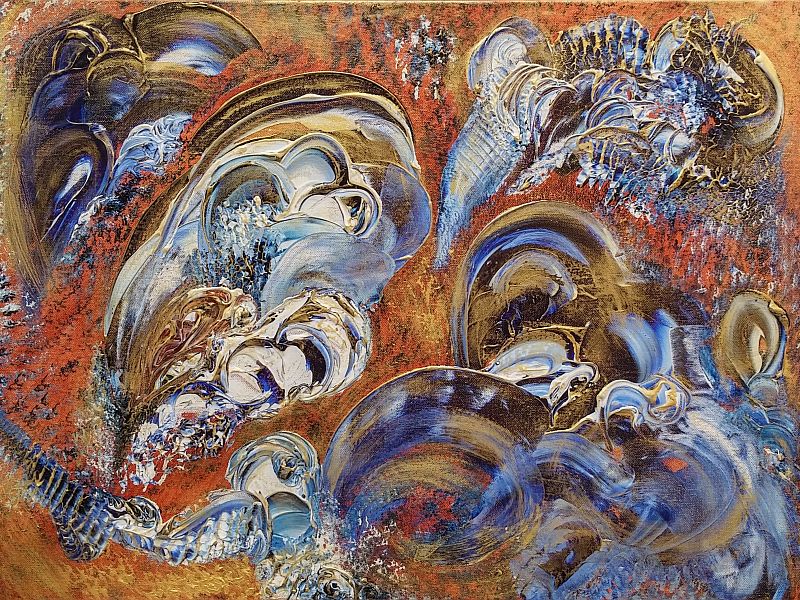 Tanaz's response to 'Larimar'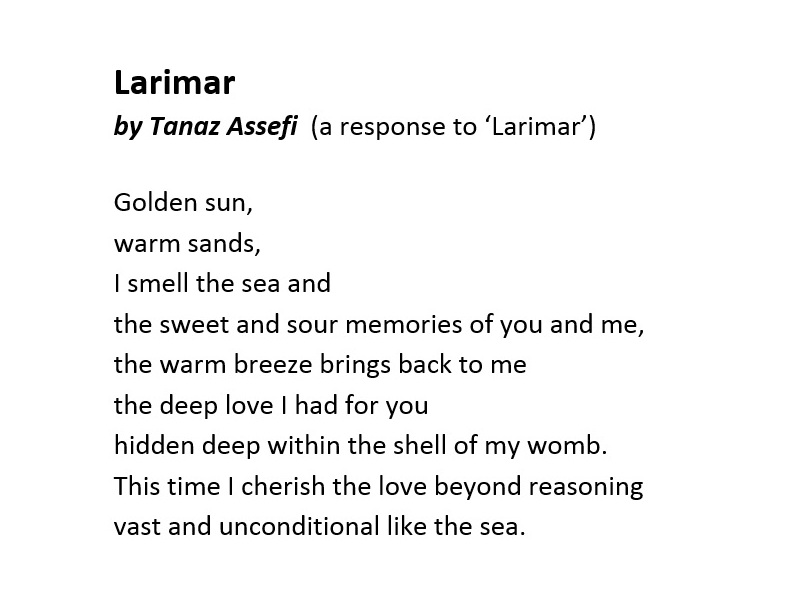 'Harmony' by Tanaz Assefi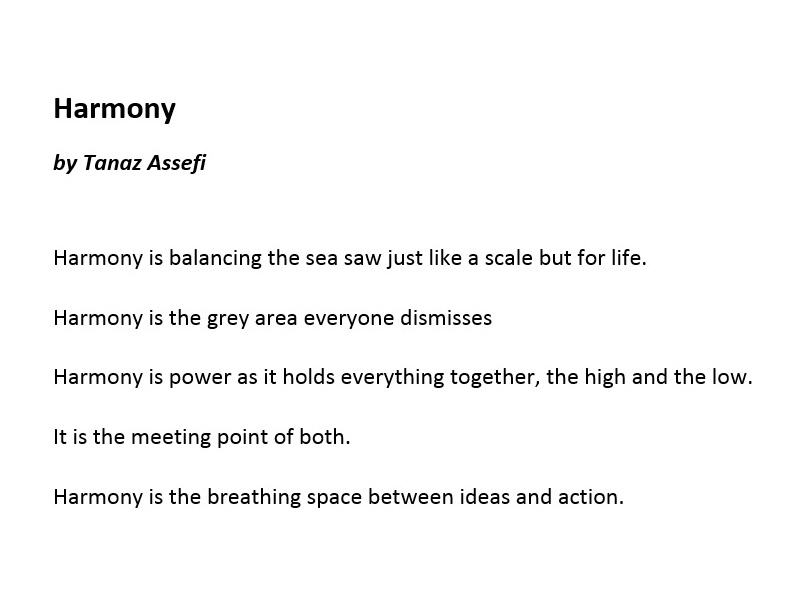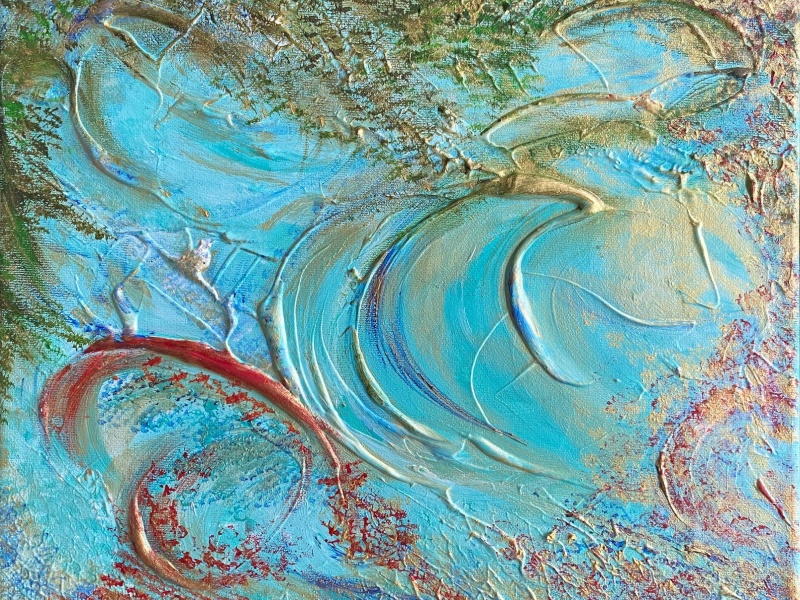 Surrounded with a culture that is driven by hard work, Mandeep is known for her insatiable desire to learn, adapt, and enjoy versatile ways of painting – you can often see this in her varied styles. Her paintings are often mixed media, rich in texture and depth giving the illusion of a three-dimensional image and draws the viewer in. Currently her work is very figurative and includes imagery inspired by iconic sculptures of India and full of qualities like; truth, strength, compassion, benevolence, wisdom, competence, power and courage. As a spiritual person, Mandeep leans toward subjects and characteristics that we aspire to be. Her greatest inspiration is people; their attitude, manner and character. Mandeep feels that her most successful paintings are those that imbue personality, be it strong, gentle, kind or even sinister; those that transform a potentially very static and lifeless artform, into something that stimulates an emotional response from the viewer.  Click here to view her work.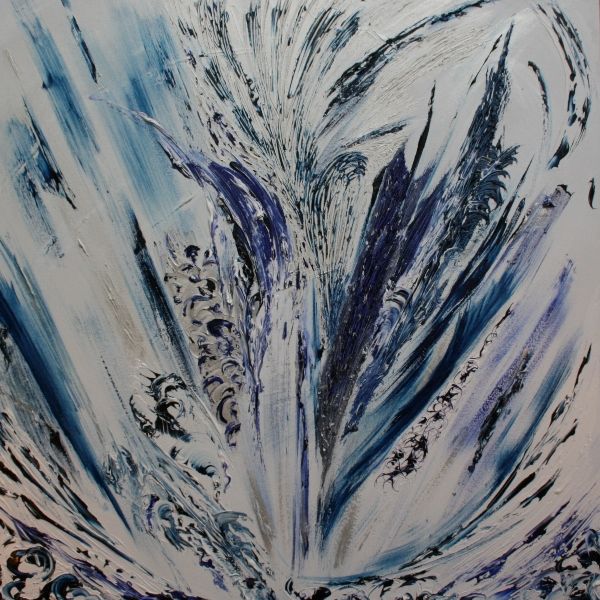 Mandeep's response to 'Stephania'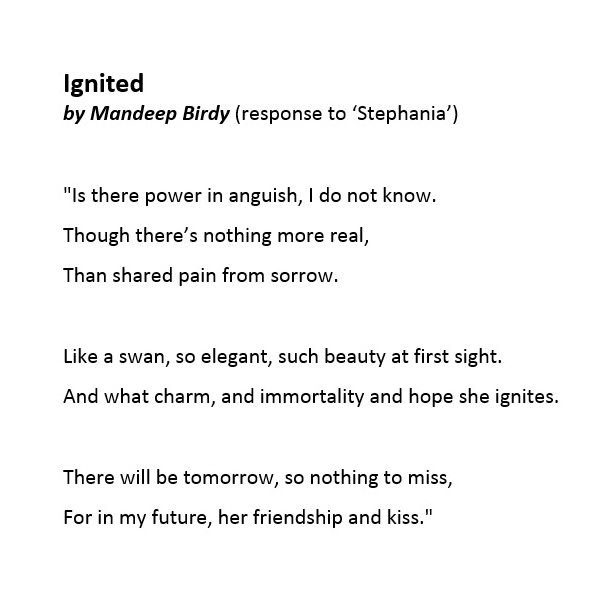 'Infinite Passion' by Mandeep Birdy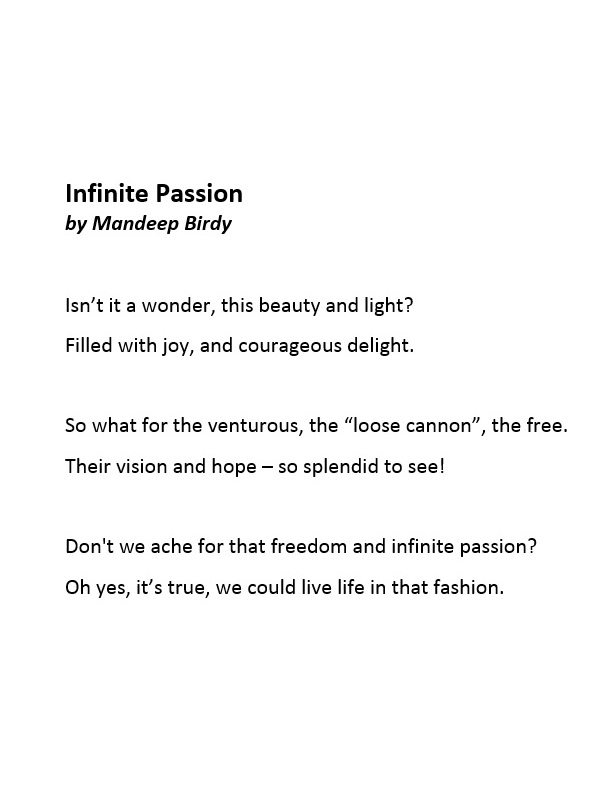 My response to 'Infinite Passion'