FURRAH  SYED  ART
Explore Furrah's world of abstract art
My Approach
My approach to creating and sharing abstract art is a very different one.  I encourage people to have a multi-sensory experience when engaging with my work. I invite viewers to explore the rich textures of my paintings using their sense of touch; to rotate the pieces to view different perspectives; and observe the colours of my paintings change, not only with each rotation but also with the varying light that shines upon them.
I am a firm believer that abstract art, and art in general, should be inclusive, and not exclusive; this is reflected in my approach.
2018 Annual Open Studios  
9th – 10th June 2018,  12 – 6pm
Thames-side Studios, Harrington Way, Warspite Road, London SE18 5NR
SAVE THE DATE!
The Thames-side Studios' annual Open Studios weekend will take place on Sat 9th to Sun 10th June 2018, 12-6pm.
Visit up to 470 studios for artists, designers and makers at the site of the largest single-site studio provider in the UK; and take the opportunity to buy work directly from the artisans at work.
Activities over the weekend will include workshops and events in Thames-Side Print Studio; London Sculpture Workshop; children's workshops in the Education Space; and an exhibition in Thames-Side Studios Gallery. An array of food and drink will be available to buy across the site.
Click the button below for more information about this and other events that Furrah has been involved in.
"Marcello"
Fine Arts
2017-03-01T19:31:21+00:00
Available for Commissions
LET'S DISCUSS YOUR REQUIREMENTS
Workshops
MAKING ART ACCESSIBLE TO ALL
Why should Art be only for those who can see?  What would it be like for someone to engage with my works using only their sense of touch? Can I use Art to break down cultural & social barriers?
These questions inspired me to devise and develop my 'Art Appreciation Workshop for the Blind and Visually Impaired' and led me on a journey to make art accessible for all.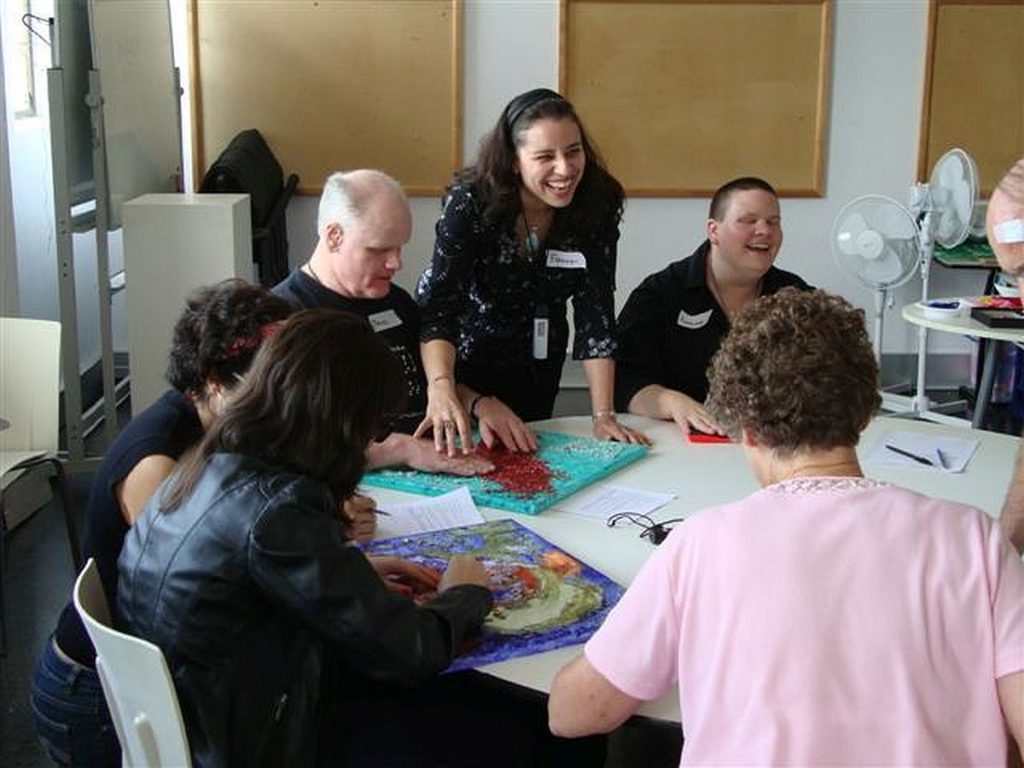 Workshop at the Museum of Contemporary Arts, Sydney, Australia
Updates
LATEST STORIES FROM THE BLOG
Testimonials
WHAT ARE MY CLIENTS SAYING?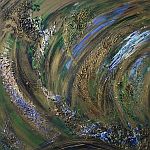 I am so happy to own one of Furrah Syed's paintings, which has pride of place in my lounge. The way it reflects the light and gleams is amazing and I often rotate the painting so that I can see it from a new perspective. What is so unique about Furrah's work is the way that the luscious textures and rich, gleaming colours come together to create a masterpiece. Visitors often say how much they like it and ask me about it. I would like to buy more of Furrah's work, as her own passion for art really comes through in her paintings and I love the colours and textures she uses. Thank you Furrah!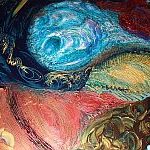 I love the painting with its vibrant use of colours. The textures give the impression of movement, and every time you look at the painting you see something new in it. It is the centrepiece of our home.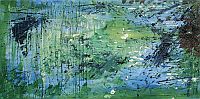 We have been the lucky owners of one of Furrahs art pieces since we met whilst living in India in 2006. Although the piece can be hung on all sides, as soon as I saw it I imagined a figure sitting quietly by the side of a lake, peaceful and calm. One of my favourite pictures to look at as it is painted mainly in greens and blues and invokes a lovely uplifting feeling of summer.