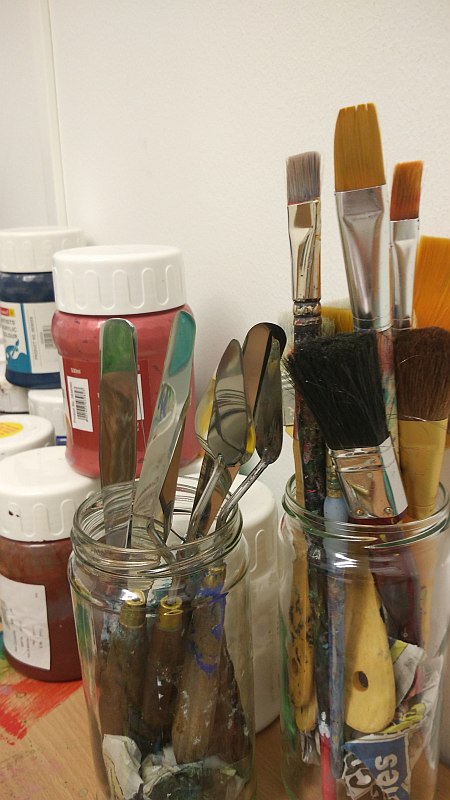 Opening my studio doors to an unknown number of visitors is always an exciting yet apprehensive prospect for me.  Each year, as I prepare for the annual event, I find myself facing so many unanswered questions:  Who will visit? When will they come? How much time I will get to talk and explain 'my approach' towards art?  Most importantly though, will I have enough snacks for everyone?
Luckily this year, the weather was on our side as we had lovely sunny days with a tiny bit of rain on one day, but it wasn't an issue.
Both days were super busy, I did not stop talking let alone have time to eat and was living off toffees and diet coke for energy, yuk!  But sometimes we need to sacrifice good nutrition for the greater cause!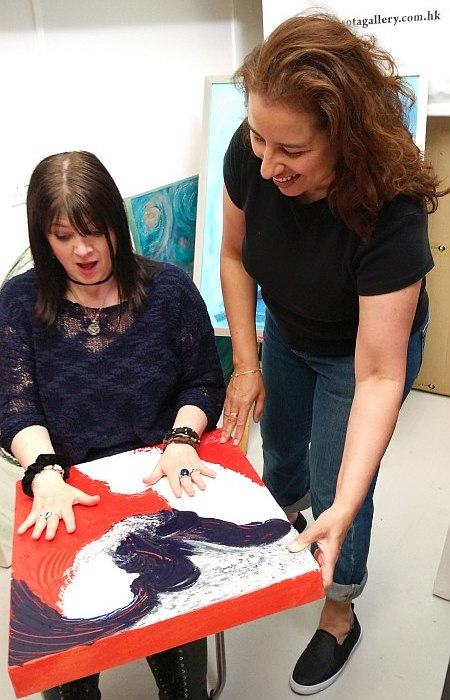 What made the Open Studios event spectacular for me was that I got to show several people how to feel colour energies without needing sight.  Simple technique but the reaction when someone realises that they can feel the difference between the warm energies of a red and the cool energies of a white, is simply brilliant.  One lady even let out a scream when she realised she could do it.
It was thrilling to be able to share my approach to art with so many visitors, to show how the varying lights change the appearance of some of my paintings so dramatically, how to have fun with the rotations, etc.  Visitors also really enjoyed being able to experience the works using the sense of touch.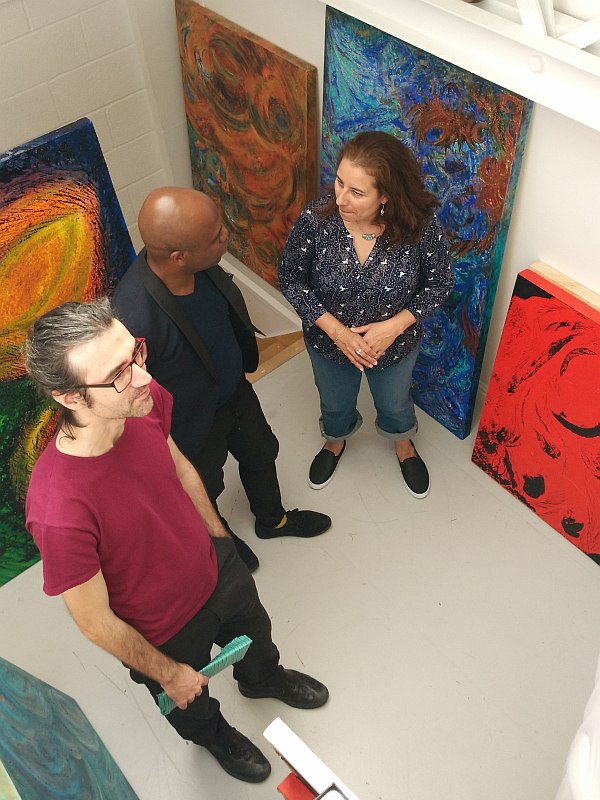 The team at Thames-Side Studios did an amazing job with putting up a huge artist directory at the entrance of the site, all the studios were clearly signposted which made a huge difference.  The various onsite cafes laid on special treats and refreshments to visitors, and there were lots of practical workshops and demonstrations by artists to keep people engaged.
Whilst the annual Open Studios is a great event for visitors, it also presents the perfect opportunity for all resident artists to visit other artists' studios and see them at work; however, with the constant footfall I just didn't get a chance to leave my studio at any time during the 2 days.  For me, it is always a pleasure to connect with other resident artists, but it is not always possible as we all work to different schedules.
Looking forward to next year's Open Studios event.