Furrah Syed
Artist & Educator
Furrah Syed is an abstract artist who specialises in painting heavily-textured canvases using acrylics, oils and mixed-media. Prior to obtaining her degree in Sciences and subsequently pursuing a corporate career, she studied Fine Art and Textile Design along with Art History in London. During a career break to raise a family, Furrah's passion for creating abstract art was reignited; she returned to her true calling and subsequently undertook further studies at the London based Central Saint Martins College of Arts & Design. With an established art practice in London, Furrah is a full-time artist and an accomplished educator.
Furrah's works show a strong commitment to colour, texture and movement. Focusing primarily on 'pure' colour, Furrah uses the canvas as a vehicle to promote the energy created by the interaction of pigment with brushes and various other tools. Her bold experimentations using mixed media have been well received within the art community. Her paintings have a very strong visual effect and compel the viewer to delve into the world of a purely abstract expression of vivid emotion and raw energy.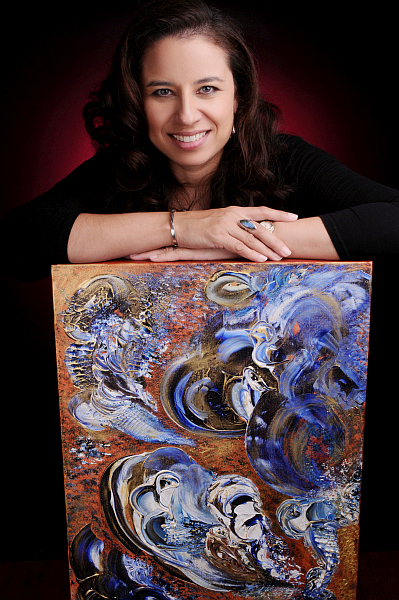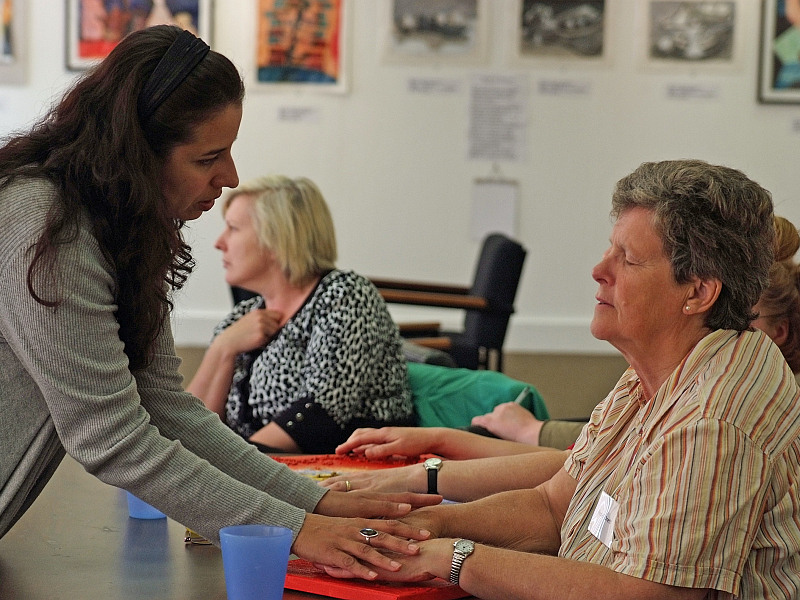 Furrah has the utmost respect for the beauty in nature and sites it as her main source of inspiration. Being fortunate to have visited many destinations across the globe, she has derived a vast amount of inspiration from each journey. It was during her time living in Bangalore, India that she discovered the technique of how to feel colour, which led to a whole new perspective for her in the way she created and shared her art.
Due to her fascination of how her art could be experienced by someone who couldn't see it but could feel it, Furrah devised and further developed her Art Appreciation Workshops for the Blind and Partially Sighted which she has successfully conducted in various locations in UK, USA, Australia, Hong Kong, Singapore and Malaysia.  These workshops cover techniques for 'feeling' art, recognising colour energies as well as actually creating tactile art with the participants. It has been a hugely fulfilling experience for Furrah to see participants from these workshops gain skills that have led to new career choices for them in industries such as art therapy and creating art while teaching these skills to others.
Furrah has participated in a number of group and solo exhibitions internationally and has been commissioned by corporate and private clients in Australasia, Middle East, Europe and North America.
Furrah actively supports charitable causes through her art worldwide.  She is a goodwill ambassador for The Sage Foundation (part of the Clinton Global Initiative) and a supporter of SUKRUPA – a NGO that benefits orphaned under-privileged children in India.  Furrah is also engaged in art related fundraising events for charities such as The Royal National Institute for the Blind , Tottenham Hotspur FC Foundation and Noah's Ark Children's Hospice in the UK, the Global Dialogue Foundation and Bumblebee Creative Social Enterprises in Australia.
You are invited to share in the eclectic mix of vivid colours and fascinating textures that define the work of this versatile and exciting artist.